Life Skills 4 Kids Media Coverage
Deb Hopper is passionate about helping as many children, parents, teachers and health professionals as possible. Media coverage is a great way for her to 'get the word out', explain and teach about the impact of sensory processing and anxiety for children AND adults.  Most importantly, media coverage allows Deb to empower and help people to learn PRACTICAL STRATEGIES that they can implement EVERY DAY into their routines to make life easier, happier and more peaceful.
Fireworks Freak Out Interview Prime 7 – Dec 31, 2018
DianePenelope.com : December 2017
Guest expert on article: "The Modern Parents Guide To Discipline (No Belts, Soap, or Wooden Spoons In Sight)"
"Finding calm and balance : Simple Ways To Transition Back To School"
Manning / Great Lakes Focus Magazine : March 2017
Interview with Deb Hopper about her role as an OT & mother, and her passions for helping other families with kids struggling with sensory issues.
Read the article online here: Focus Magazine
Great Health Guide : 2017

This year you will be able to read Deb Hopper's Articles each month through the Great Health Guide
Sunday Telegraph : Body & Soul Magazine : March 20, 2016
"Creative discipline for kids"
Great Lakes Advocate : January 2016
"Concentration skills need to be taught"
Great Health Guide : 2016

This year you will be able to read Deb Hopper's Articles each month through the Great Health Guide
Toddlers to Teens TV : 2016

Deb Hopper, Special Needs Reporter for Toddlers to Teens a FREE Online parenting TV Show and Magazine
---
2015 Life Skills 4 Kids Media Coverage
The Love Destination Expert Series 
"What to do if your child is struggling with learning"
Listen to the interview here: Love Destination Expert Series
Local Newspaper : 2016
"Conducting free workshops to help kids shine in the local area"
Great Lakes Advocate : August 2015
"Local occupational therapist wins business award"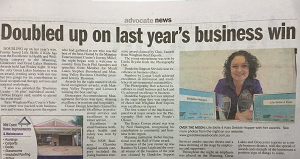 2RE Radio Interview : September 2015
Deb talking about her awards win, Life Skills 4 Kids and her upcoming projects
https://www.facebook.com/Radio2RE
---
2014 Life Skills 4 Kids Media Coverage
Local News : 2014
"Free disability workshops with local OT"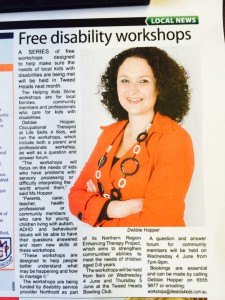 ---