Life Skills 4 Kids Media Coverage
Deb Hopper is passionate about helping as many children, parents, teachers and health professionals as possible. Media coverage is a great way for her to 'get the word out', explain and teach about the impact of sensory processing and anxiety for children AND adults.  Most importantly, media coverage allows Deb to empower and help people to learn PRACTICAL STRATEGIES that they can implement EVERY DAY into their routines to make life easier, happier and more peaceful.
Manning / Great Lakes Focus Magazine
March 2017
Sunday Telegraph: Body and Soul Magazine. 
March 20, 2016
Deb Hopper was proud to be a contributor in the Sunday Telegraph Body and Soul Magazine in March, 2016.
Great Lakes Advocate
Great Lakes Advocate January 2016

This year you will be able to read Deb Hopper's Articles each month through the Great Health Guide
Click on the image below to subscribe to the Great Health Guide

Deb Hopper, Special Needs Reporter for Toddlers to Teens
Click on the image below to find out more and subscribe to the FREE Online parenting TV Show and Magazine
---
2015 Life Skills 4 Kids Media Coverage
The Love Destination Expert Series
Great Lakes Advocate
August 2015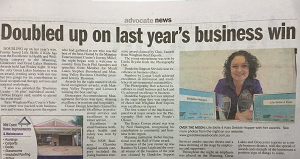 September 2015
Deb hopper – Radio Interview – 2RE
Deb talking about her awards win, Life Skills 4 Kids and her upcoming projects
https://www.facebook.com/Radio2RE?ref=bookmarks
---
2014 Life Skills 4 Kids Media Coverage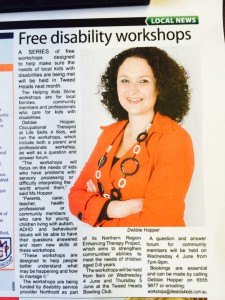 ---