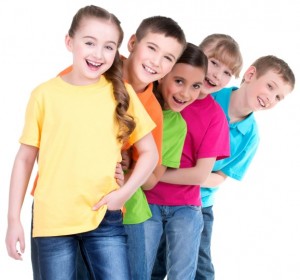 Deb Hopper Brings you….."Just Right Kids"
What is a Just Right Kid? Yes all kids are valued and precious, so please hear me out …
A Just Right Kid refers to the times when a child is 'in the zone', feeling happy, feeling safe and content. It is in this zone that children (and adults) can listen, concentrate, interact, communicate and THRIVE!
We refer to the "Just Right Zone" in two ways when our bodies feel like they are going the right "speed".
If our bodies (or our brains) are going too fast, or too slow, we can't be mindful, in the moment, it's hard to concentrate and we don't get things done as well as we could.
If our emotions are "too high" (in altitude) we will be angry, frustrated and 'crash and burn'. If our emotions are "too low" in mood (down or depressed) then, just like a plane, when we face obstacles such as buildings, it feels like it's too hard to take off, too hard to be bothered to give things a try.
The Just Right Kids suite of resources is ever expanding and are all geared to teaching children and adults how to be aware of when they are or are not in the "just right zone" and strategies for how to get into the 'just right zone" and how to stay there.
CLICK HERE TO PURCHASE 'JUST RIGHT KIDS MODEL'
Who is Just Right Kids for?
Just Right Kids is for parents, teachers, health professionals… anyone who works with children.
Children all have times when they are NOT "Just Right" and this will look different for every child and will look different in different situations.
You may see a child struggling and NOT Just Right when
A child is fidgeting and can't sit still at school or home
A child that finds it hard to follow simple instructions
A toddler or child of any age has a meltdown or tantrum at the shop
Just Right Kids is here to help you understand some different reasons for WHY your child or the children you work with may struggle at time with their behaviour, concentration or emotions.
How can I achieve Just Right Kids?
We can help kids be Just Right Kids MORE of the time through understanding behaviour, how the nervous system works, and strategies for supporting their sensory (nervous) system.
Start your 'Just right Kids' journey today by reading the Number 1 Amazon best seller.
There are a variety of services to help you learn, how to help the children in your life.